Donny's fingers go click
In the deep of the night.
He is feeling SO mad —
In the mood for a fight!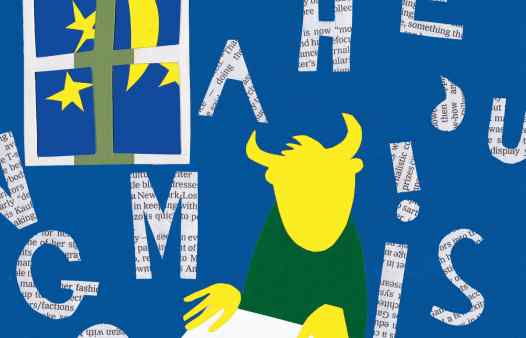 With that, "Donny the Bully" is off, using cut paper and catchy rhymes to tell the story of a bullying bull and a group of classmates who work together to stand up for a friend.
The book is designed to provide a safe way for kids and families to discuss the bullying that many Americans were forced to endure in the 2016 presidential campaign and beyond.
The 2016 presidential campaign brought phrases like "major loser," "sad," "clown," and "dummy" into mainstream political discourse. Between negative ads, screaming pundits on TV, and denigrating and threatening Tweets, we've seen a decline in national standards for civil discourse and good behavior. Sadly, corrosive dialogue has had a trickle down effect on children and communities.
My husband and I wondered how we should talk about today's politics with our young son. He's quick to identify pictures of political leaders in the news and to ask us questions about what they're saying and why — which can be distressing to us when we see public leaders modeling behaviors and morals that contrast sharply with those we work hard to model at home. We could attempt to shelter him from caustic political language, but, as people, we prefer to turn negative moments into positive, teachable opportunities.
After the election, we decided to channel our energy into something that would take on America's new culture of bullying, and do our part to repair the world.
"Donny the Bully" is inspired by our new bully in chief, but the story is not overtly political. Rather, it uses bright colors, engaging rhymes, and familiar topics like cyberbullying to provide safe ways to talk about the realities of modern bullying and to counteract what we see as the unfortunate normalization of bad behavior. It's always important to teach our kids to be kind, caring, good people — but it's especially vital right now.